Laser alimentorum fibra Welded Cervical calor exchanger Text
Product Detail
Product Tags
Pulvinum superficies est panel-genus calidum plate calor translatio exchanger potest esse infinita in range of uariae magnitudinis praebebant. Factum est idealiter apta applications involving princeps pressura et extrema temperatus.
Cervical calor exchanger praebet laminam altus perficientur calor translatio agentibus. Secus channels inducit liquor nimis et grandis arserat iuncta fuit laser capillus alimentorum fibra, ad consequi summus calor translatio coefficientes.

Single Embossed Pillow Plates usually work as a Clamp-on Jacket for vessel or tank wall surface heat exchange or directly used for coolant plate contact with product.Two sheets thickness are different.
Double Embossed Pillow Plates usually work as the evaporators for falling film chiller, plate ice machine, plate bank, or immersion plate heat exchanger, etc.
The two sheets thickness are the same.
Falling Film Chiller with Pillow Plates Evaporators ☝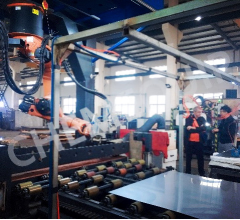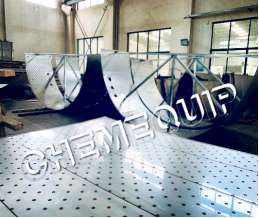 Two Sheets are Laser Welded Together ☝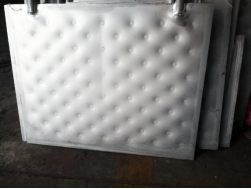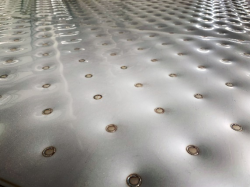 The next two step inflating and pickle passivation. ☝
Pellis nostra alimentorum fibra laser capillus iuncta fuit calidum plate potest esse, quia plus de calor exchanger exchanger apparatu, ut:
(I) Text Pillow at Scelerisque Ice Ice pro Bank
(II) Domine Cervical Text Book Chiller
(III) T Dimple
(IV) Tabula glacies Machina
(V) Text Evaporative Condenser
(VI) Text immersionis calor exchanger
(VII) solidum mole calor exchanger
(VIII) Sewage aqua calor exchanger
(IX) Flue Gas calor exchanger
| | |
| --- | --- |
| 1. Vapor | 2. aqua |
| 3. oleum Conduction | 4. Freon |
| 5.Ammonia | 6. Solutio in Glycol |
| | |
(I) De nimis channels creare altiorem ad consequi motus faceret fluxus altior efficientiam calor translatio
(II) Available ut in materia, simile immaculatam ferro SS304, 316L, MMCCV Hastelloy titanium and others
(III) Custom magnitudine et figura facta sunt available
(IV) sub pressura est maximum internum LX Bar
(V) dominica pressura guttae;
Pellis nostra laminam exchanger calor applicari possunt late et procidens ad film productio Chiller, glacies ripam, Jacketed piscinam et laminam glacies apparatus, immersionem calidum laminam exchanger, etc.
---
Suspendisse
Solidum mole Page calor exchanger
Next:
Plate Crystallizer
---
Dimitte nobis scribere Read more