Chemequip Industries Ltd.
Chemequip Industries Ltd. is located in Songjiang industrial park of Shanghai city, is a professsional manufacturer of Patecoil which is a high efficiency plate heat exchanger. As a leader of heat exchange technology in China, we have more than seventy independent intellectual property patents and passed ISO9001 certification. We also introduce the advanced technology and equipments from the North America and Europe for serving modern industries in the area of food, chemical, energy, pharmaceutical, environmental protection and so on. Based on nearly twenty years of experience, we can provide the core competitiveness for projects, such as technology, quality and fast delivery time, will help to improve the products' competition and profitability in your market.
Chemequip's main business is to assemble various high efficiency heat exchangers and heat exchange modules with platecoil heat transfer plate as the core component, including bulk solid heat exchanger, static melting crystallizer, falling film chiller, immersion heat exchanger, ice bank, plate ice machine, dimple jacketed tank, flue gas heat exchanger, waste heat recovery heat exchanger, honeycomb jackets for heating and cooling, condenser, conveyor belt cold plate, slaughtering line freezer plates, electroplating cold plates and so on. At the same time, the products are exported to more than twenty countries, such as Germany, Canada, Chile, Peru, Thailand, Japan, Vietnam, Russia, Rwanda, Korea, Spain, the United States, Brazil, Australia, and so on.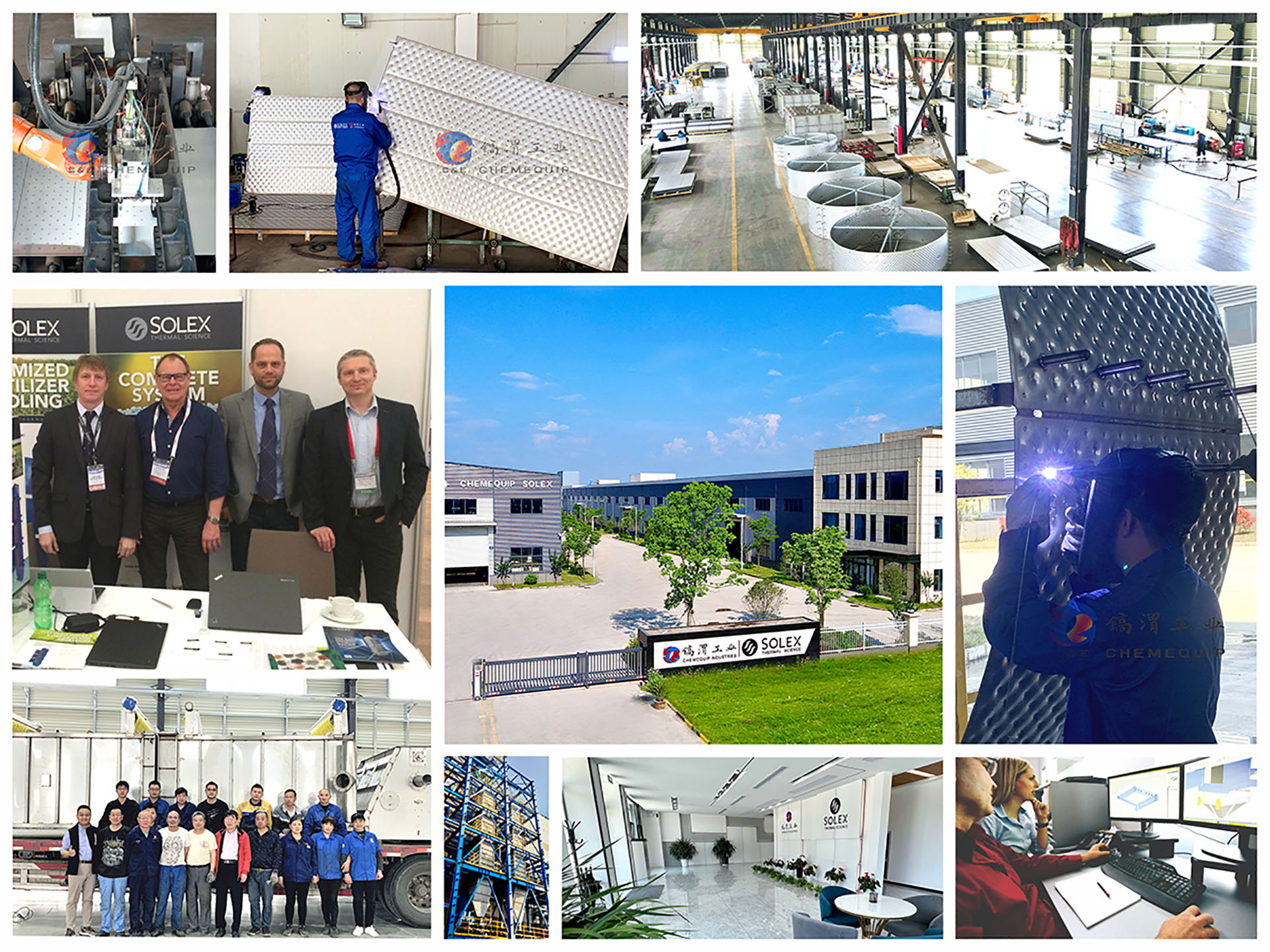 Our Partner - Solex Thermal Science lnc.
Solex Thermal Science Inc. is an internationally recognized manufacturer of heat exchange equipments, by the unique innovation technology and high quality professional and technical staff team to win a good reputation. Solex headquarters in Calgary of Canada, with a product and technology development department, and has a technical service center in China. Solex has cooperated with Chemequip for more than 18 years to provide the effficent solutions for heating, cooling and drying of bulk solids.