Plate Ice Machine with Pillow Plate Evaporator
Product Detail
Product Tags
At the top of the Plate Ice Machine, water is pumped in and falls through small holes then slowly flows down the Platecoil® Laser Welded Pillow Plates. The coolant in the Laser Plates cools the water down until it is frozen. When the ice on both sides of the plate is reach a certain thick, then hot gas is injected into the Laser Plates, causing the plates to warm up and release the ice from the plates. The ice falls into a storage tank and breaks into smaller pieces. This ice can be transported by a transport screw to the desired location.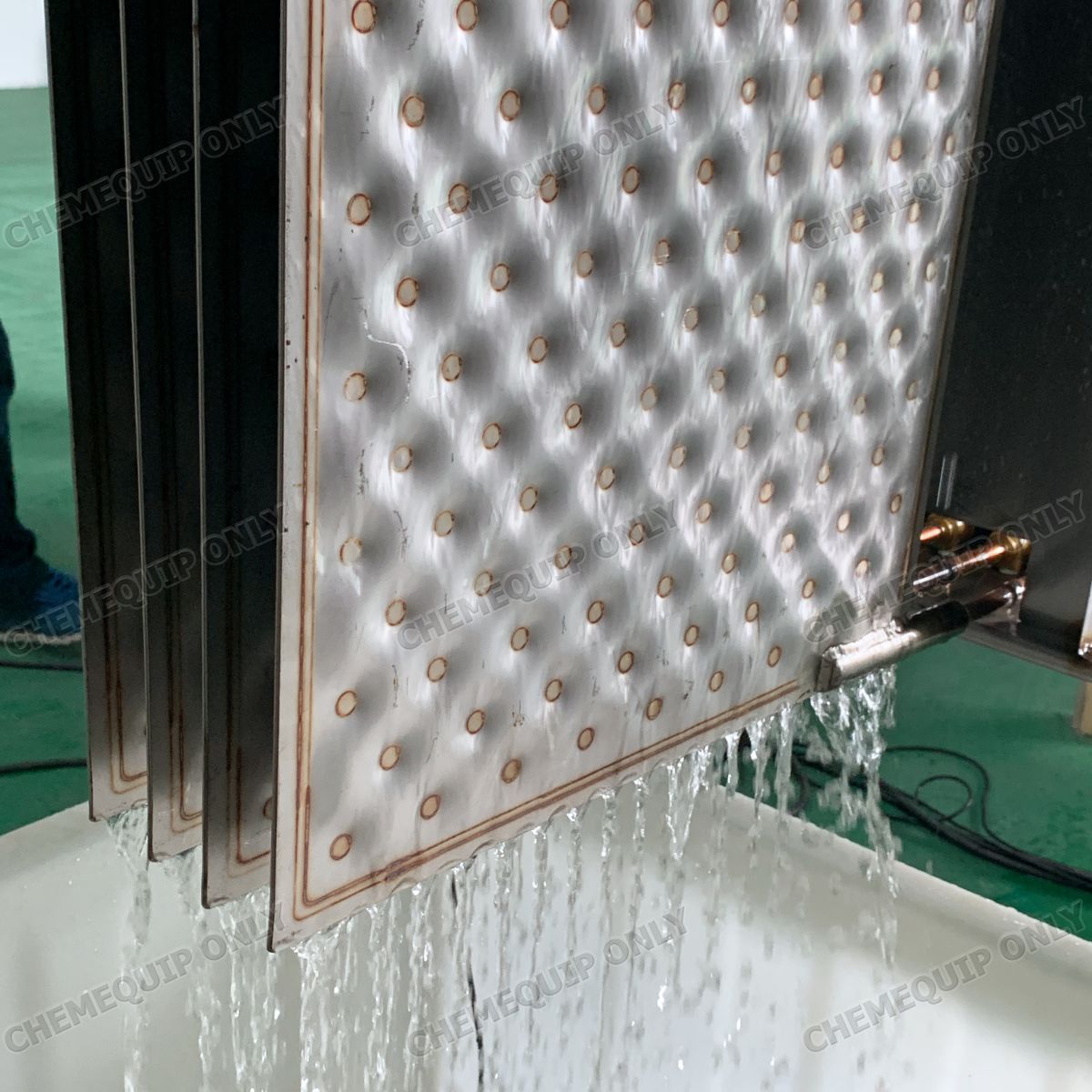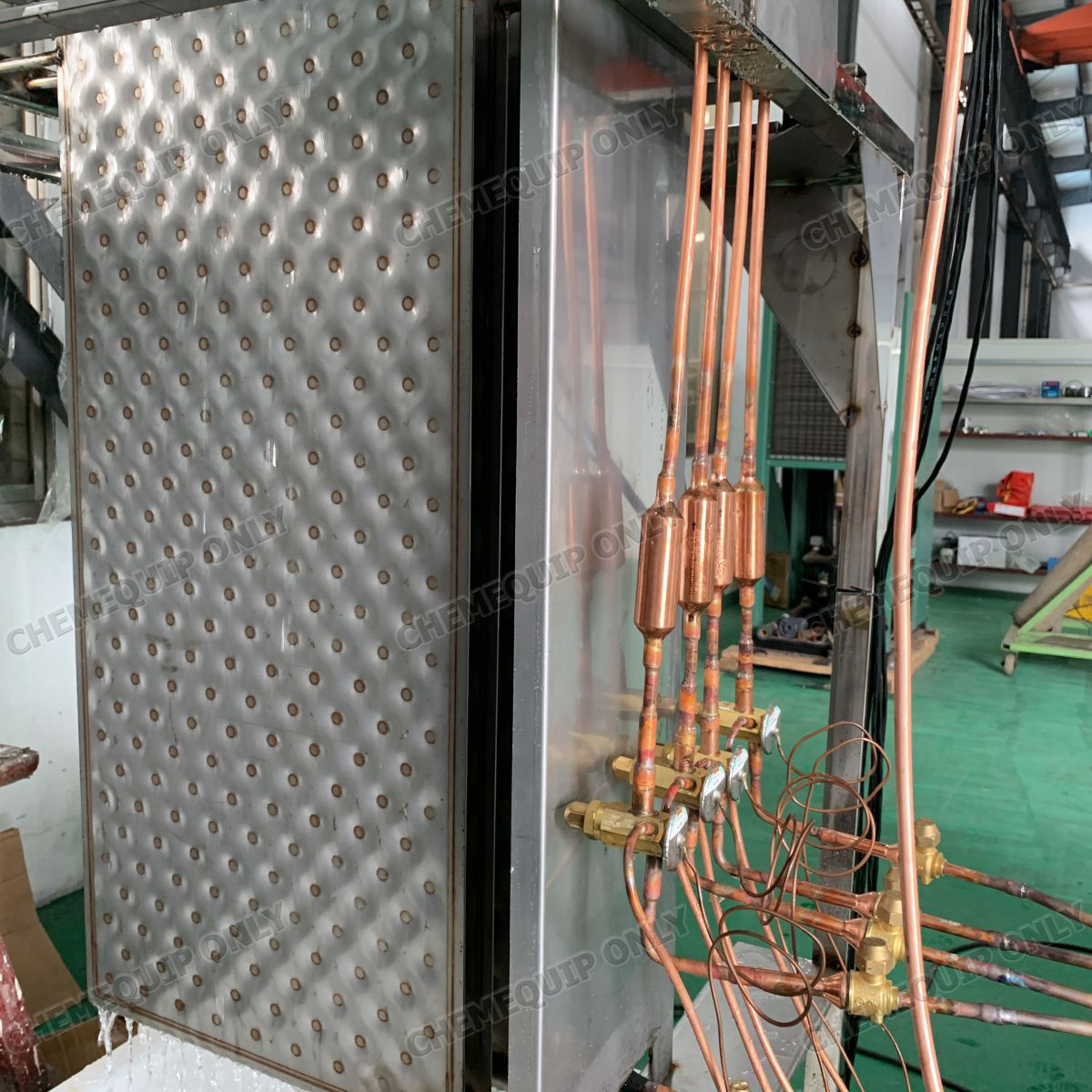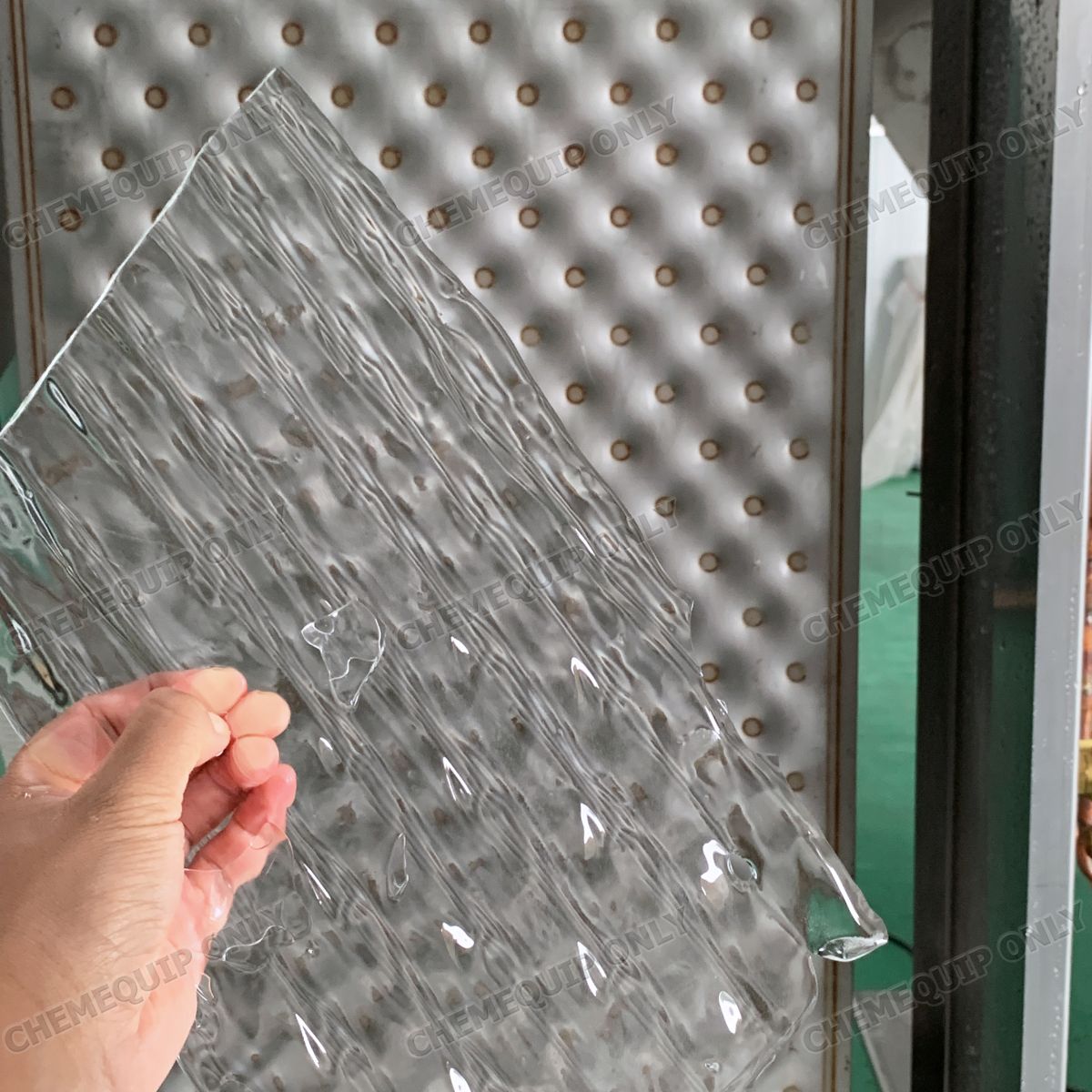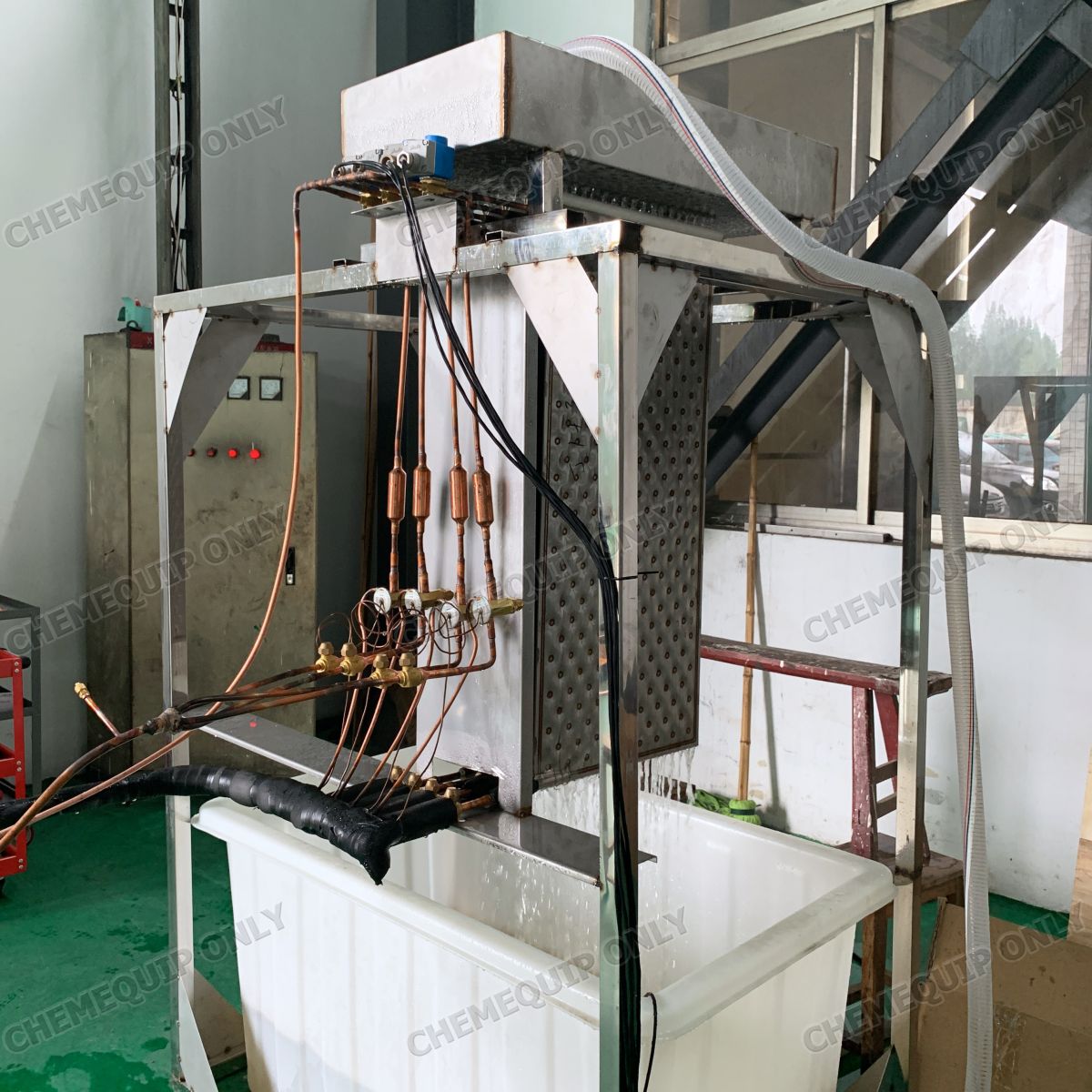 1. Beverage industry for cooling soft drinks.
2. Fishing industry, cooling freshly caught fish.
3. Concrete industry, mixing and cooling concrete in countries with high temperatures.
4. Ice production for thermal storage.
5. Dairy industry.
6. Ice for the mining industry.
7. Poultry industry.
8. Meat industry.
9. Chemical plant.
1. The ice is very thick.
2. No moving parts which means maintenance is minimal.
3. Low energy consumption.
4. High ice production for such a small machine.
5. Easy to keep clean.
---
Previous:
Ice Bank for Ice Water Storage
---
Write your message here and send it to us