Bulk Solid Plate Heat Exchanger
Product Detail
Product Tags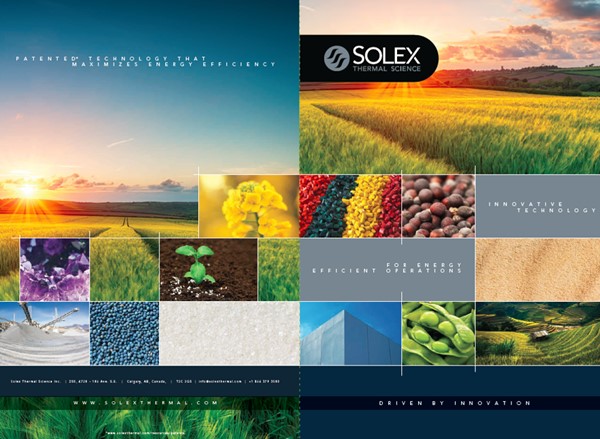 Bulk Solid Plate Heat Exchanger is a kind of plate type solid particles indirect heat transfer equipment, it can cool or heat virtually every type of bulk granules and powder flow products.
The basis of the bulk solids heat exchanger technology is the gravity flow of product moving through a bank of laser welded plates heat exchanger.
Chemequip Bulk Sloid Heat Exchanger also are called as power flow cooler, solid plate type cooler, it's an upgraded process of traditional rotary drum and fluidized bed cooler, this bulk solid heat exchanger own the core technology and design from the Canada Solex, Chemequip provide the advanced production equipment and super large manufacturing base and guarantee the high- efficient production capacity and shorten the delivery time.
1.In the bulk solid plate heat exchanger, the vertical bank of welded heat exchanger plates cools the water flowing through the plates (counter-flow to the product flow).
2.Bulk solids pass slowly downward between the plates with adequate residence time to provide effective cooling of the product.
3.Indirect cooling by conduction, no cooling air is required.
4.A mass flow feeder regulates the solids flow at discharge.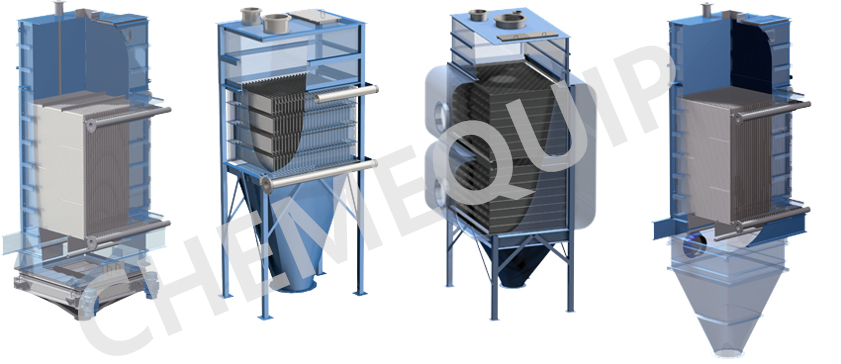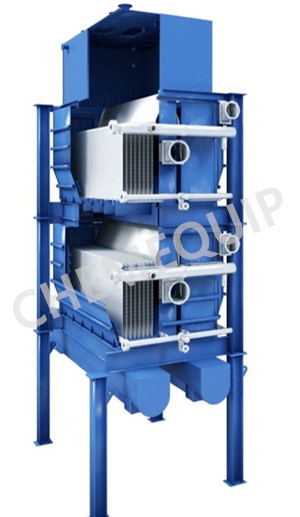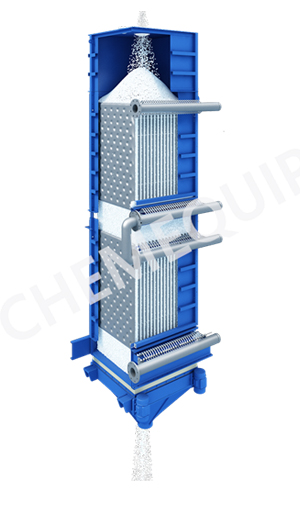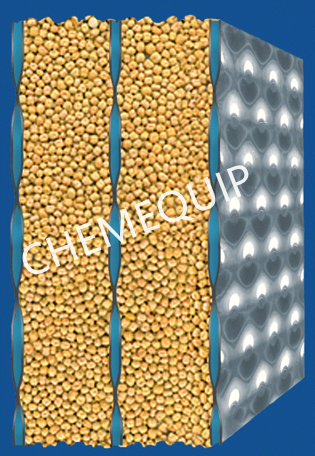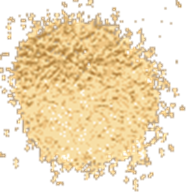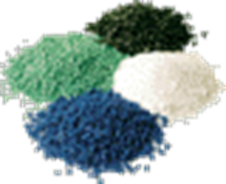 Bulk Solid Plate Heat Exchanger can be widely used for most of solid and powder flow:
Fertilizers – Urea, Ammonium Nitrate, NPK
Chemicals – Ammonium Sulphate, Soda Ash, Calcium Chloride
Plastics – Polyethylene, Nylon, PET Pellets, Polypropylene
Detergents and Phosphates
Food Products – Sugar, Salt, Seeds
Minerals – Sand, Resin coated Sand, Coals, Iron Carbide, Iron Ore
High temperature Materials – Catalyst, Activated Carbon
Bio Solids Granules
When our Bulk Solid Plate Heat Exchanger compares to air cooling (rotary or fluid bed), its obvious advantages:
Bulk Solid Plate Heat Exchanger can achieve the efficient cooling without emissions
Bulk Solid Plate Heat Exchanger is gentle handling (low velocity)
Bulk Solid Plate Heat Exchanger has lower energy consumption
Bulk Solid Plate Heat Exchanger use pillow plates heat exchanger with low maintenance
Bulk Solid Plate Heat Exchanger is vertical compact design with small area occupied
Bulk Solid Plate Heat Exchanger is a simple system without move parts.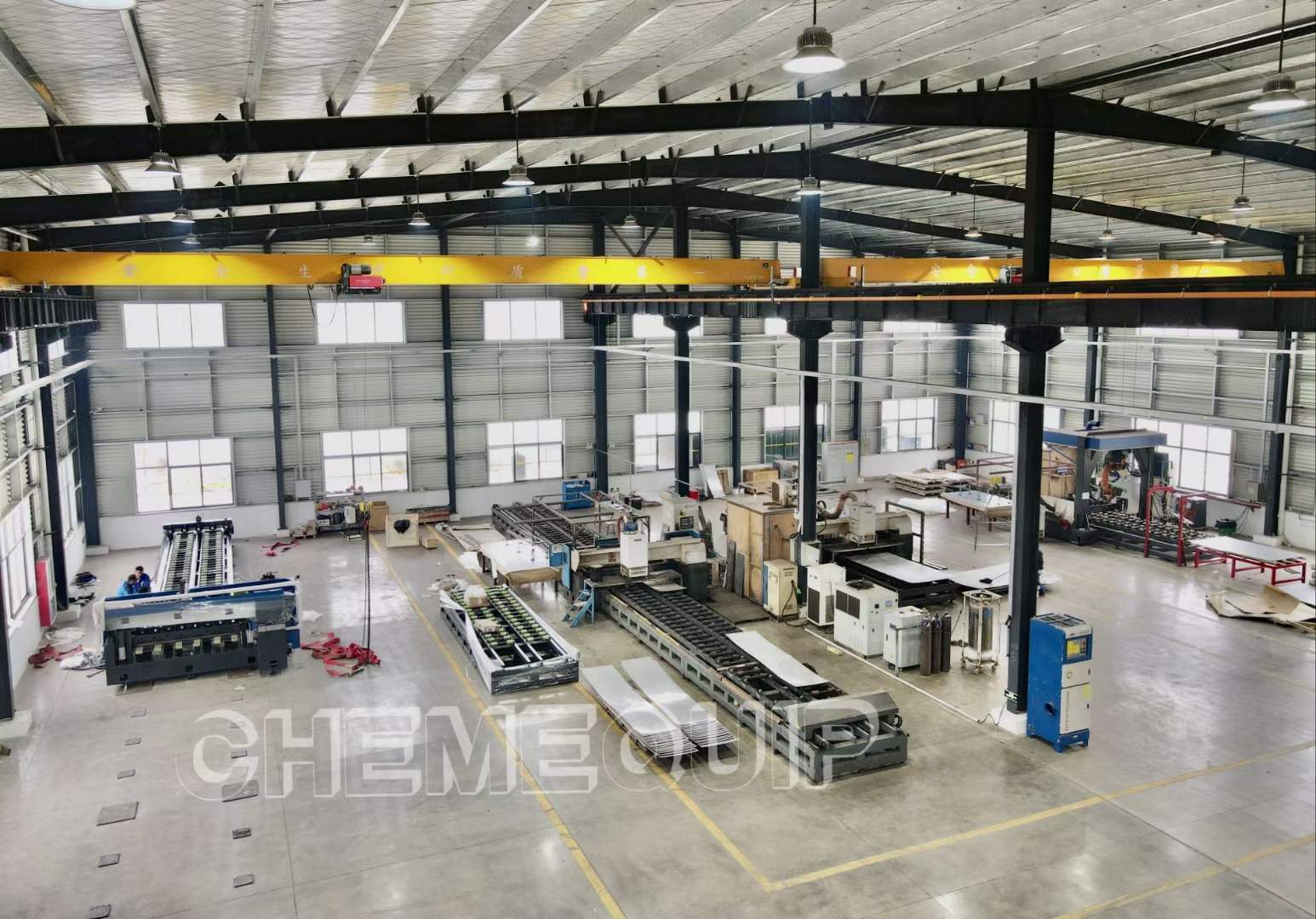 Bulk Solid Plate Heat Exchanger has been widely applied to various solid particles heat exchange application: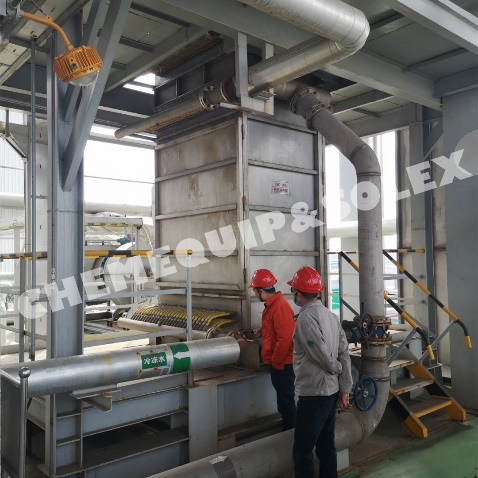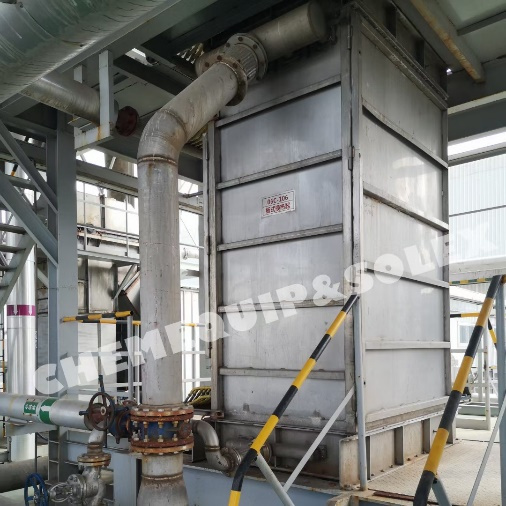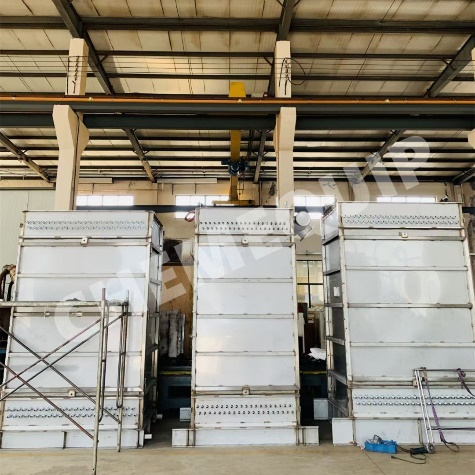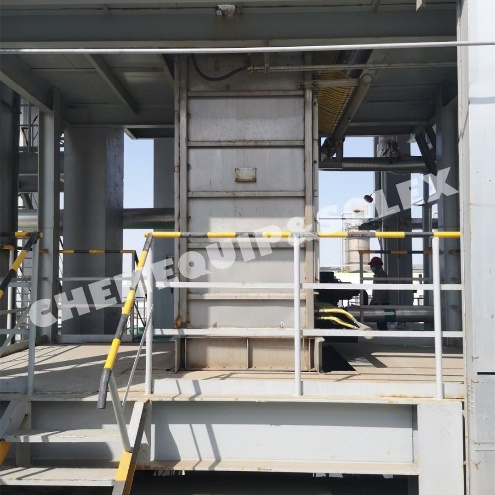 ---
Previous:
Custom-made Falling Film Chiller
---
Write your message here and send it to us