Static Melting Crystallizer Made with Dimple Pillow Plates Heat Exchanger
Product Detail
Product Tags
Static melting crystallizer uses a special heat exchange plate(Platecoil Plate) with heating medium or cooling medium, which is used for internal circulation heating or cooling process. The heat exchange plates are placed vertically in the crystallizer's cabinet, the heating or cooling medium slowly heats or cools the crystallizing mother liquid below the freezing point of molten substance. Finally, the crystallizing layer is formed on the heat exchange plate surface, it uses the "SWEATING" process to remove impurities and purified the crystals.
Static melting crystallizer is a way to purify and separate the target product from other components by using their different melting points (crystallization point), and to achieve crystallization and separation by cooling down to achieve the supersaturated state, The whole process is divided into three major steps which including crystallization, sweating and melting.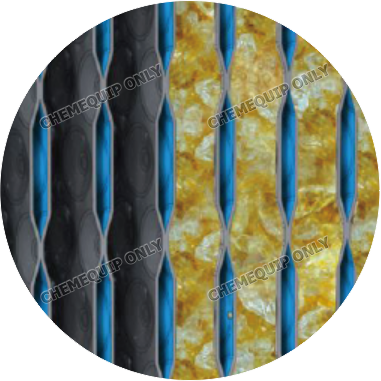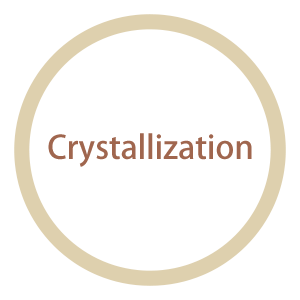 The molten mixture is slowly cooled by the heat transfer medium to below the crystallization point and crystals precipitate on the surface of the Platecoil plates, forming crystallization layers. Impurities are mainly present in the mother liquor and are discharged from the crystallizer.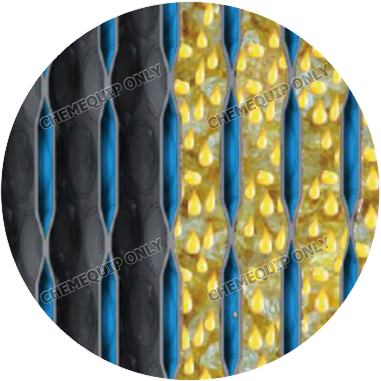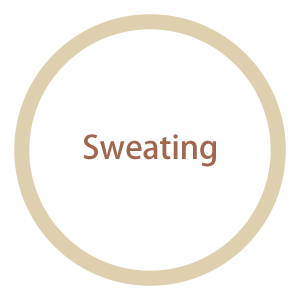 The crystallization layer can be purified by sweating (partial melting), i.e. slow heating to the melting point, then the encased and adherent impurities would be rinsed by melting product. Sweating is a key step in whole process.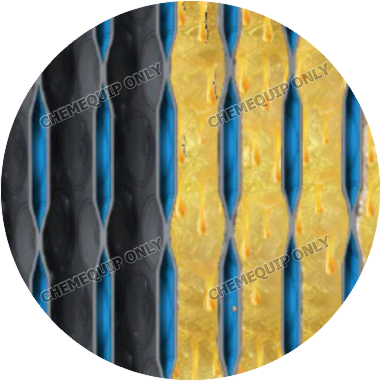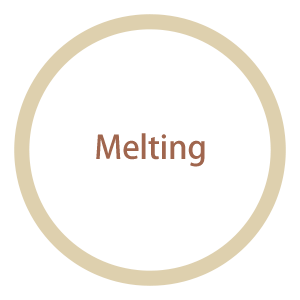 After sweating, the temperature of the heat transfer medium is further increased to melt out all the crystallization layer and get the high purity liquid product.
Platecoil plate is a special heat exchanger with a flat plate structure, formed by laser welding technology and inflated, with highly turbulent internal fluid flow, resulting in high heat transfer efficiency and uniform temperature distribution. lt can be designed and manufactured in different shapes and sizes according to customer's requirements. The Platecoil plate is placed in a high-strength casing. This technology combines a proprietary anti-crystal-collapsing design with a no dead space discharge technology at the bottom. The exterior of the Platecoil plate solvent-free crystallizer(Static melting crystallizer) is cabinet which designed with product inlet, discharge port, vent out, overflow port, instrumentation and other functional nozzles.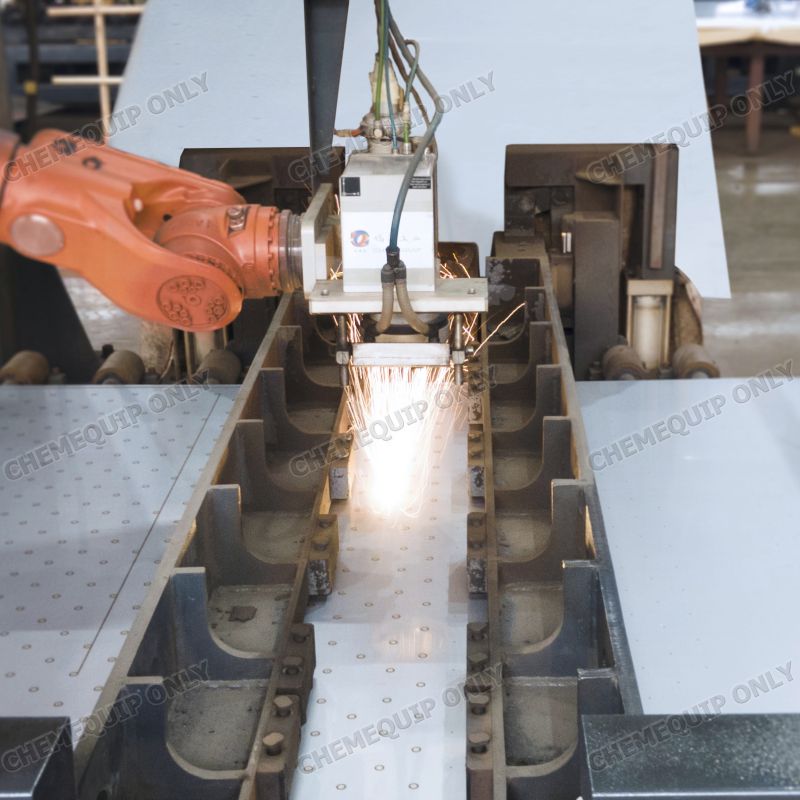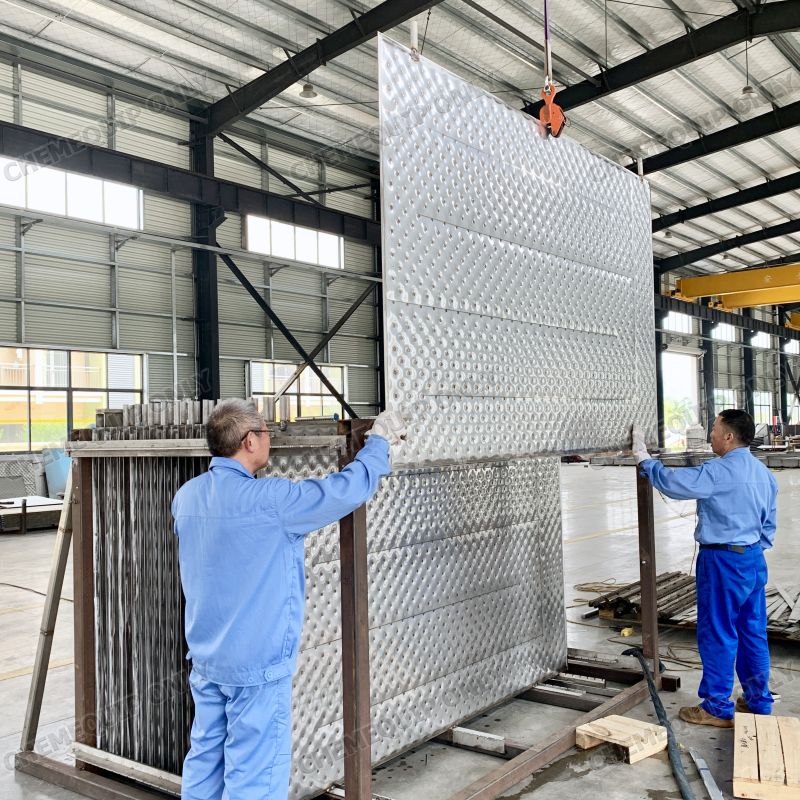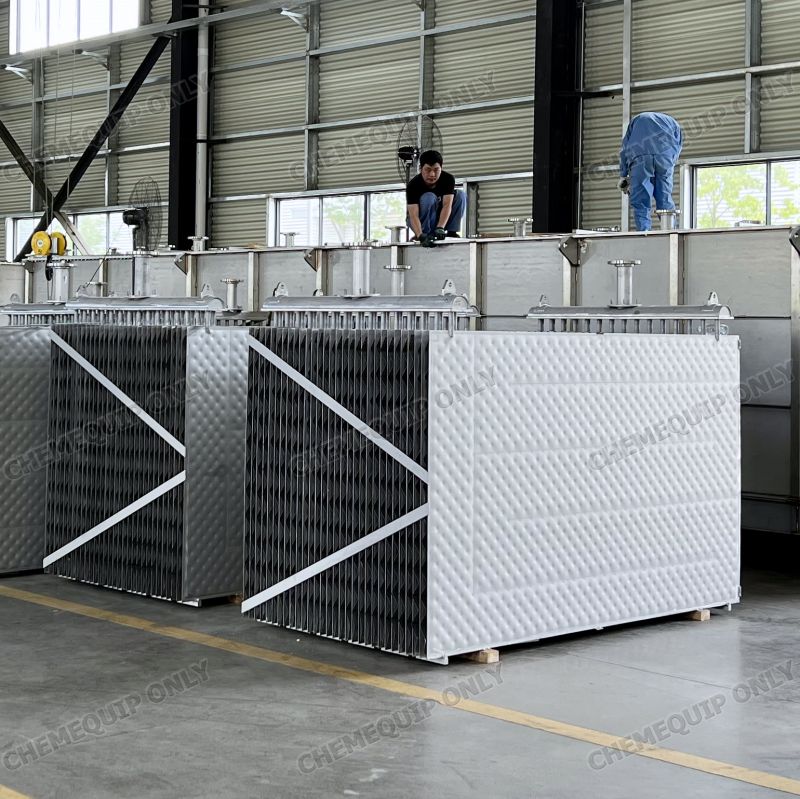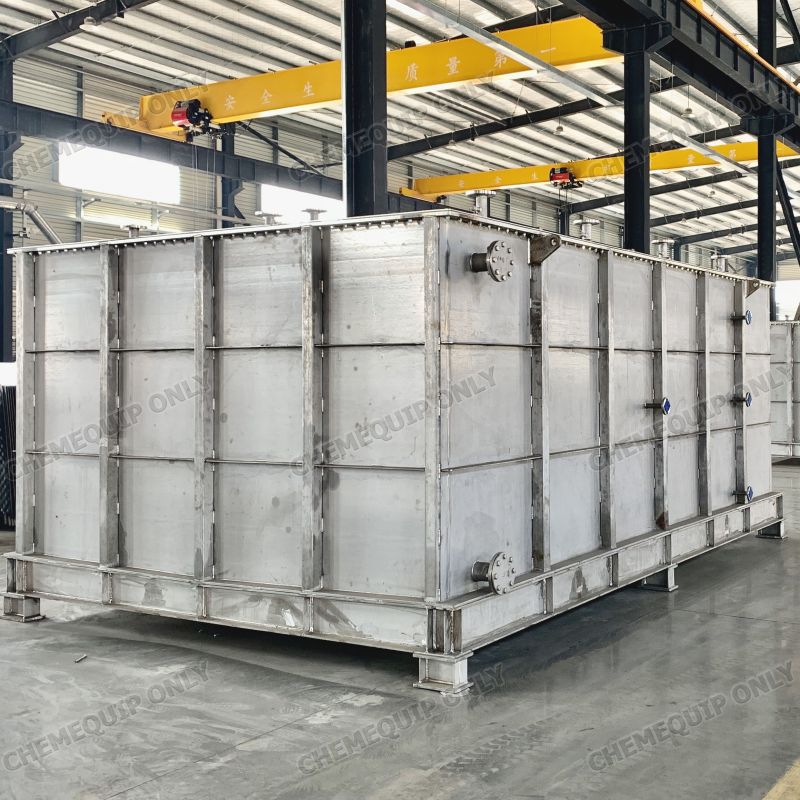 Electronic Grade Chemicals

Petroleum Chemicals

Phosphoric acid

Ethylene carbonate

Paraxylene

Benzene

Acetonitrile

Vinylidene carbonate

1,2,4,5-Tetramethylbenzene

Phenol

Dimethyl carbonate

Fluoroethylene carbonate

Dicyclopentadiene

Paraffin

Polymer Monomers

Fine Chemicals

DL-Lactide

Bisphenol A

Pyridine

TDI

Dichlorobenzene

m-Xylylenediamine

Benzoic acid

MDI

Succinonitrile

Methacrylic acid

Chloroacetic acid

Naphthalene

1,4-butanediamine

Glacial acrylic acid

1-Naphthol

p-Cresol

1,4-Dicyanobutane

Dimethyl succinate

Methylnaphthalen

Benzoic acid

1,6-Diaminohexane

Terephthaloyl chloride

Cyanopyridine

4-Chlorotoluene

1,5-pentanediamine

Bis(4-fluorophenyl)-methanone

Menthol

Maleic anhydride

Benzenediamine

Bis(4-nitrophenyl)ether

Diisocyanate

Chloronitrobenzene

Caprolactam

Dimethyl terephthalate

Dicyclopentadiene

p-tert-Butylphenol

Biochemicals

Oleic acid

Malic acid

Butane-1,2-diol

Erythritol

Itaconic acid

Stearic acid

Crotonic acid

lsosorbide

Cinnamic acid

Xylitol

 

 
1. Uniform temperature distribution.
2. Controllable crystallization cycle.
3. No collapse of crystals during sweating.
4. Fully removable for cleaning and maintenance.
5. Custom-made size and shape are available.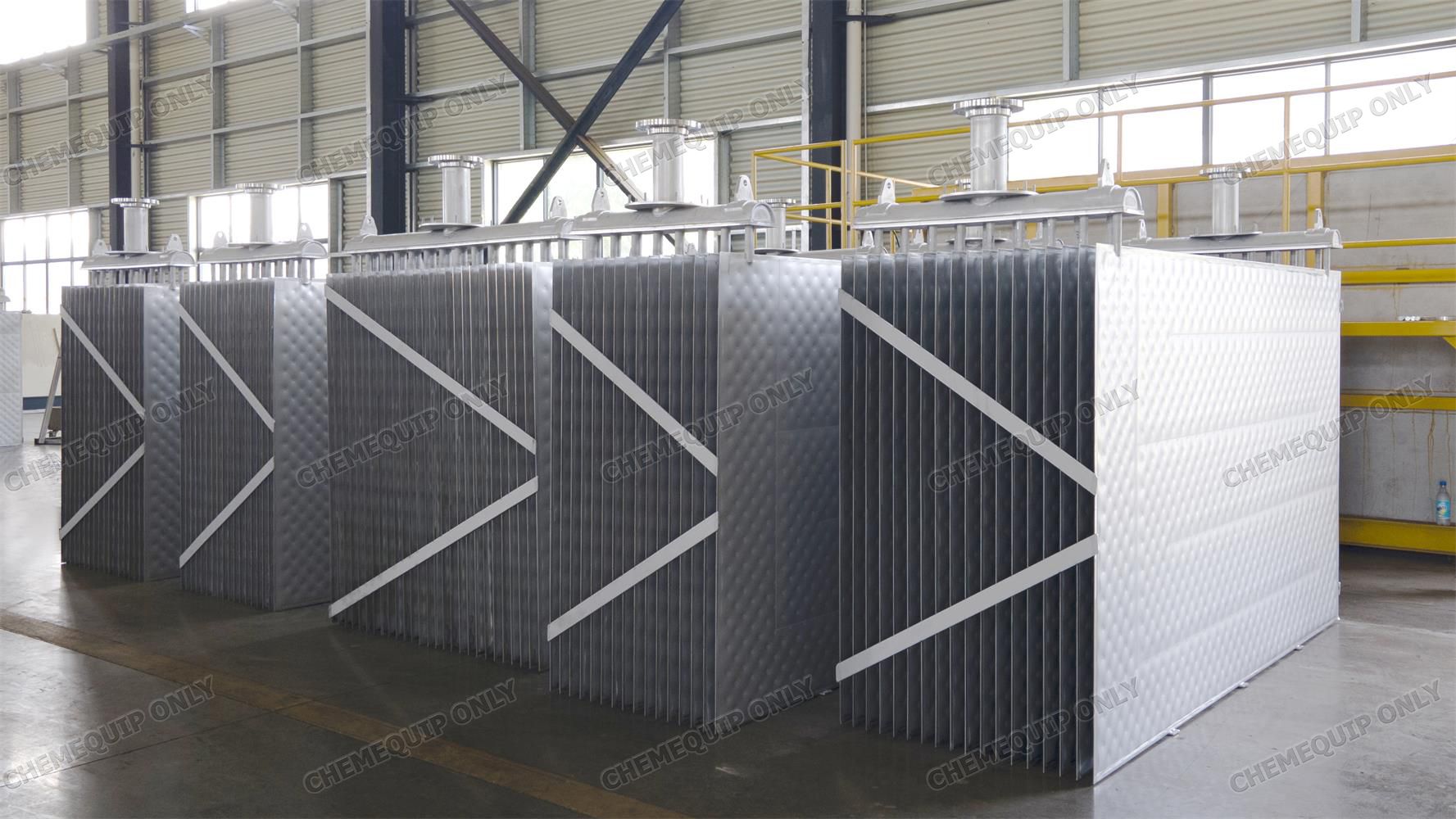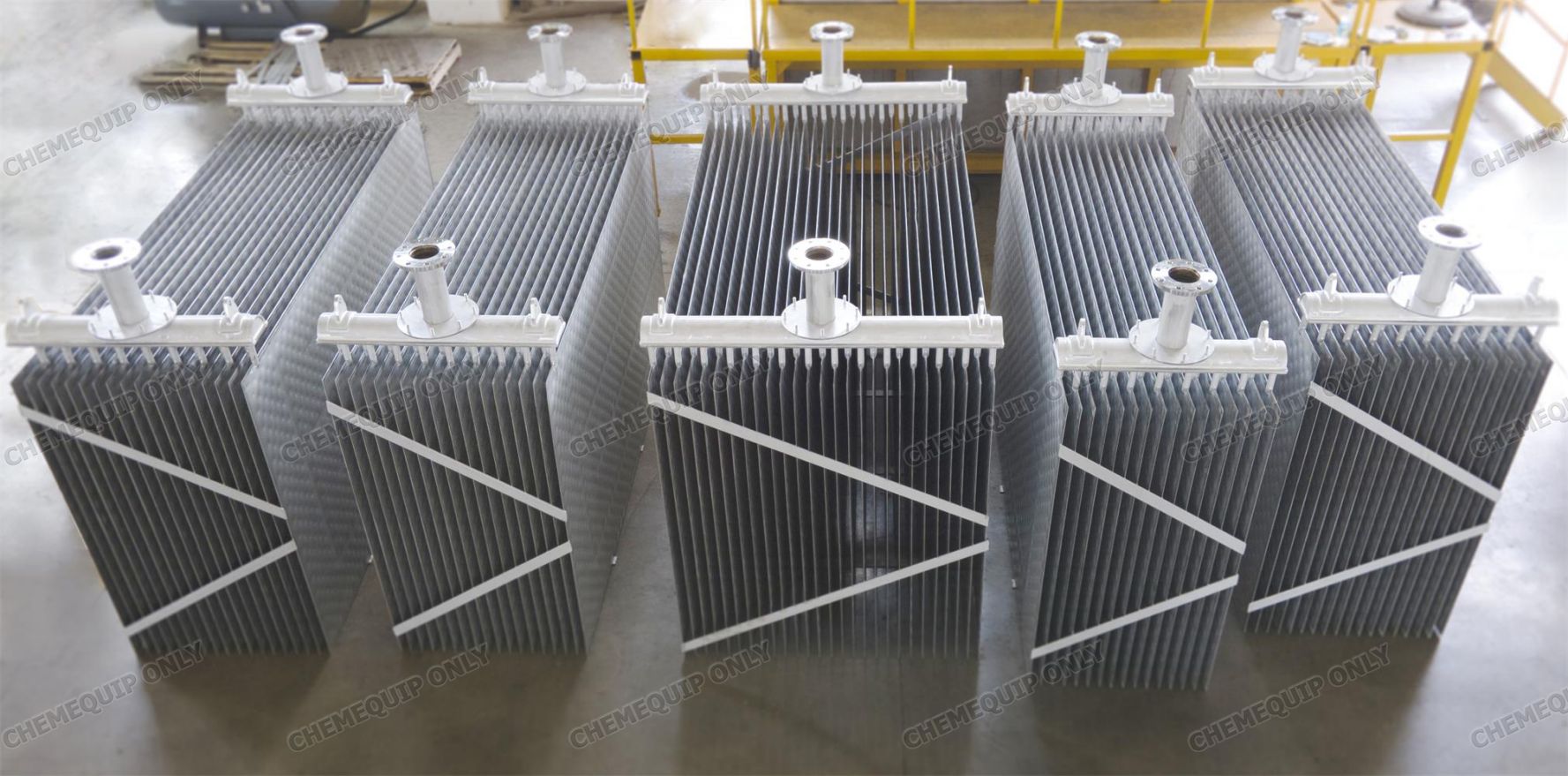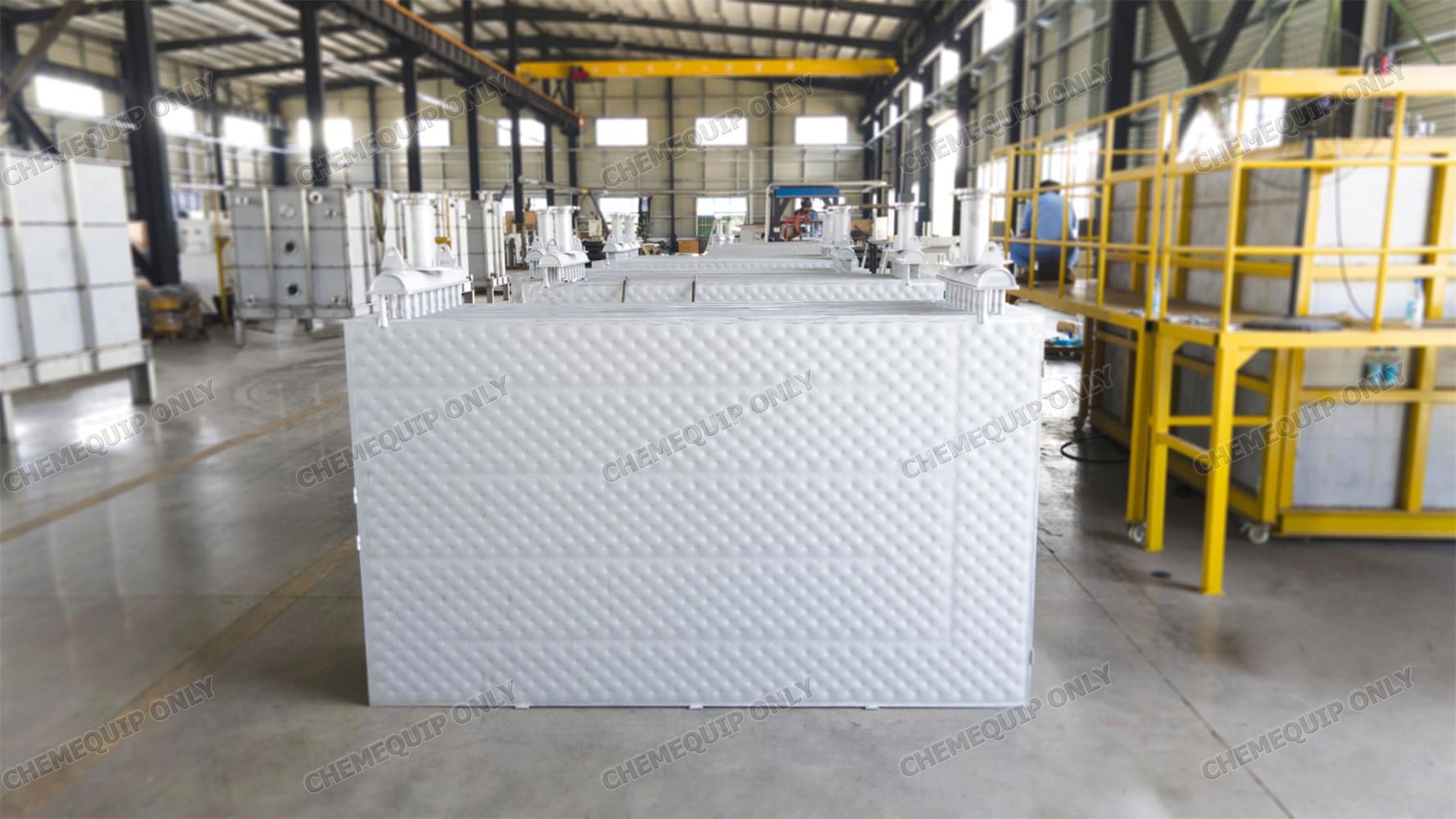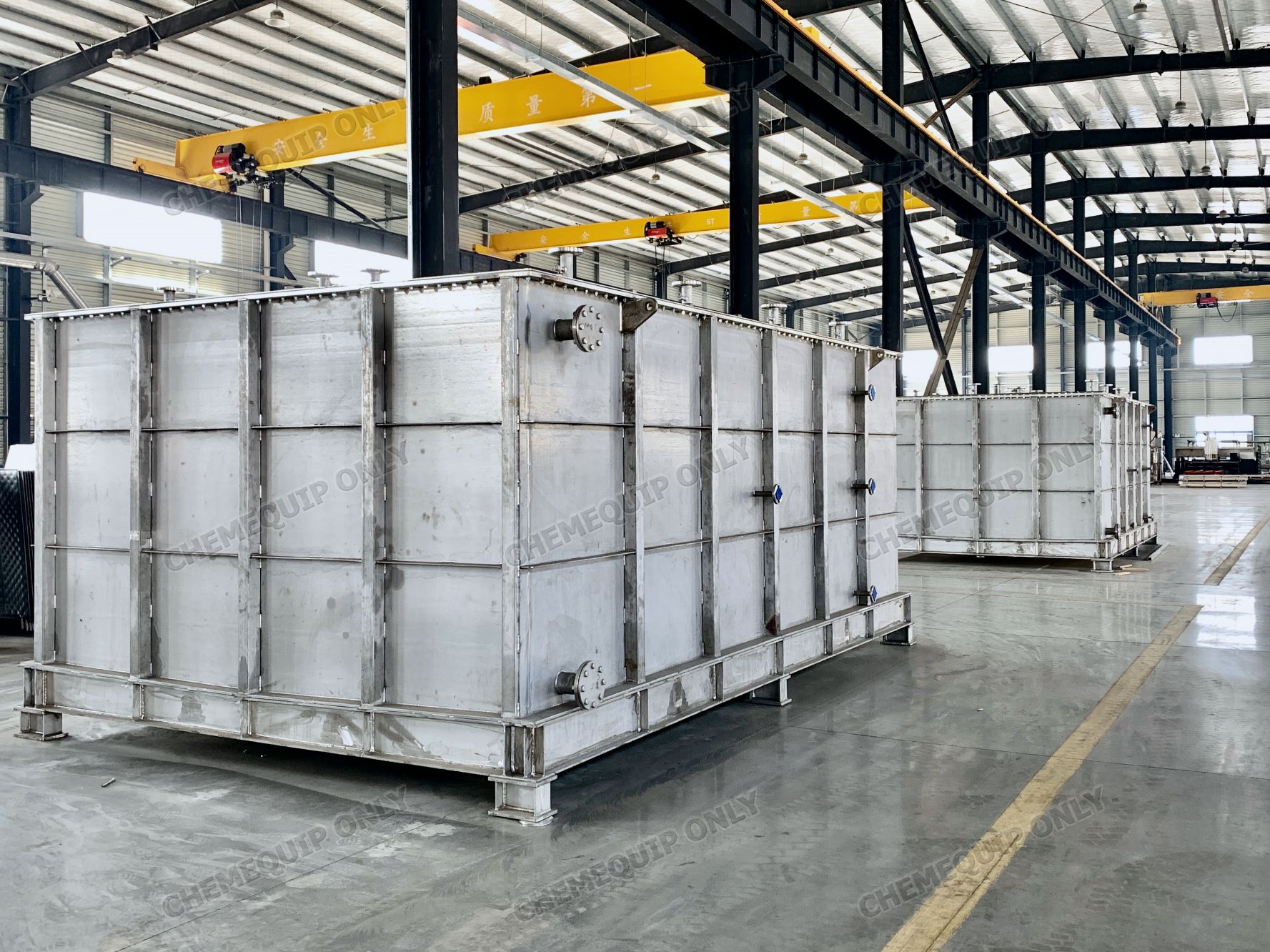 ---
Previous:
Tank with Laser Welding Dimple Jacket
---
Write your message here and send it to us